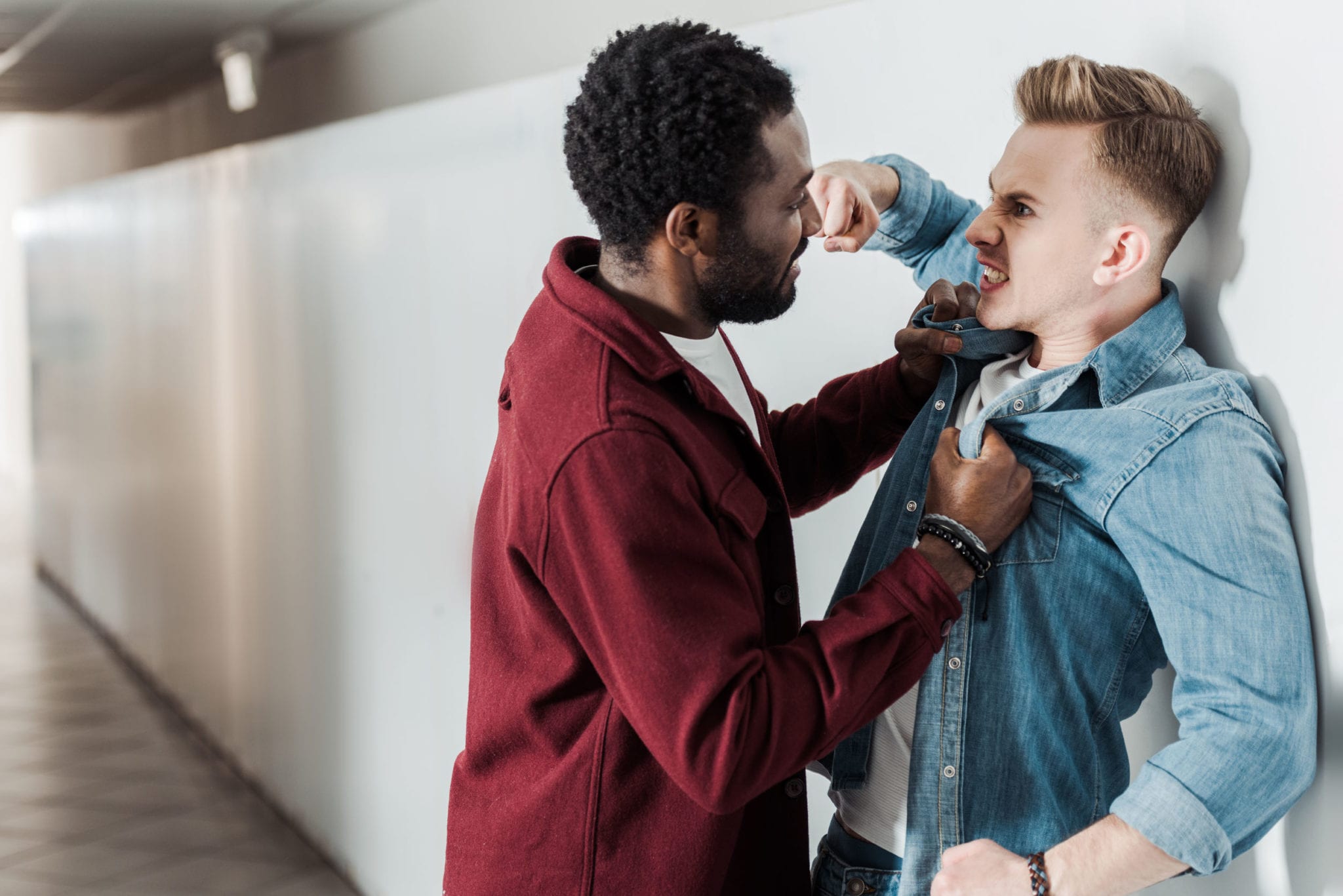 When you feel the instinct to defend yourself, most of the time your responses are gut reactions. Moreover, you have an innate right to protect yourself and those around you when needed.
Hear this, though: just because your actions made sense to you at the time, doesn't always mean law enforcement will be on your side.
In fact, once the smoke clears, you may find the tables have turned and wind up in a Minnesota court facing charges of assault – when all you were trying to do was keep yourself or someone else safe.
Learn the differences between assault and self-defense here in order to understand why you got hit with a Minnesota assault charge, and what you can do about it.
Differences Between MN Assault and an Act of Self-Defense
According to Minnesota law, when you intentionally inflict injury (or even attempt to) or commit any act intending to cause fear of imminent injury or death, it is considered a simple assault. In other words, whether you hit someone, take a swing at them, or threaten them with physical violence, it can be an assault charge.
However, if you are able to show in a court of law that you believed your own safety or the safety of another person was in jeopardy at the time you committed the act, you may be able to avoid a conviction.
Essentially, your attorney would be arguing that you were acting in self-defense. This defense tactic requires four key conditions that must be met when the act was committed:
There must have been no aggression by the defendant (you) to provoke the attack.
The defendant must truly have believed they (or others) were in imminent danger of great bodily harm.
This belief has to be considered reasonable given the circumstances.
There existed no opportunity to retreat in order to avoid the threat instead.
If any of these four criteria cannot be met, then your defense strategy of claiming you committed an assault in self-defense will fail.
For example, if you were at a bar with friends and instigated a verbal confrontation, but the other guy struck you first, that doesn't qualify as self-defense. Why? Because the case could be made that you provoked the physical attack.
When all for conditions exist, though, cases are often simply dismissed. Even if you wind up facing some consequences, they certainly won't equate to the same penalties as an assault conviction.
So, you may be asking, when exactly would a defendant face consequences if they really were acting in self-defense?
Minnesota's Laws Regarding "Imperfect" Self-Defense
On occasion, a client will have genuinely thought they were facing imminent physical harm, but upon further examination by the court, this belief is considered to be objectively unreasonable. In other words, another rational person in your situation would not have believed that actual harm was coming and therefore avoided physical violence.
This is called "imperfect self-defense." Basically, the argument is that you overreacted to a situation, and should face some consequences for your actions. While not every state recognizes imperfect self-defense, Minnesota is one that does. Working with a seasoned attorney who can usually negotiate lesser charges and penalties in this situation is your best bet.
Keyser Law, P.A., Your Seasoned Minnesota Defense Team
If you find yourself currently facing assault charges but aren't sure why, you should talk to a legal professional. Those looking to understand more about why they weren't protected under self-defense laws – and whether you rightfully should have been – call us!
The Keyser Law, P.A. criminal defense team is here to answer your questions, and we are always happy to provide you with a case review at no charge.
About the Author:
Christopher Keyser is a Minneapolis-based criminal and DWI defense attorney known for fighting aggressively for his clients and utilizing innovative tactics to get the most positive results. He has been featured in numerous media outlets due to the breadth and depth of his knowledge, and recognized as a Minnesota Super Lawyers Rising Star (2014–2015), a Top 100 Trial Lawyer (2013–2015), and a Top 40 Under 40 Attorney (2013–2015).